We are in an age where memory space is very important. There are several uses for the Toshiba External Hard Drive, especially for businesses. The challenge is that, even though this is a very reliable device, it may develop problems.
One of the easiest fixes for the Toshiba External HD is to reset it to factory settings. In this post, we will explain what this means, show you how to do it, and discuss the reasons why you need to.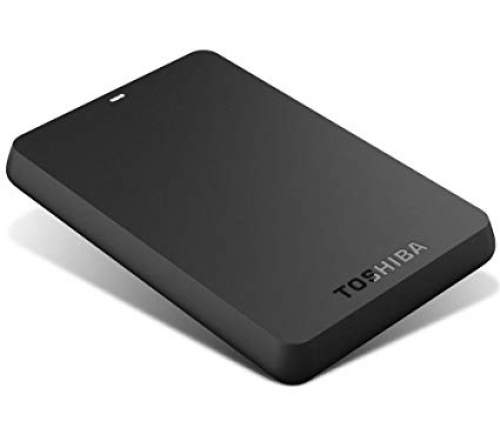 What does it mean to reset a Toshiba External Hard Drive to Factory Settings?
You probably have this question on your mind. After all, is it even possible to reset a hard drive to factory settings? The answer is "yes." 
To reset your Toshiba external hard drive to factory settings means to format the device. Don't forget that resetting a device to factory settings means cleaning up all the data it contains. Many people refer to this as "formatting" the hard drive.
When you do this, the hard drive is as good as new. This fix comes in handy for several situations, some of which we will mention later in this post.
Resetting your Toshiba External Hard Drive to factory settings
Now that you know what resetting your device to factory settings is, let's teach you how to carry out the operation. The process is pretty simple but you need a data USB cable and a computer. Check the steps below to reset your hard drive to factory settings:
Step 1 – Plug the hard drive into your computer with the data USB cable. Ensure that the device is properly plugged in.
Step 2 – Click on the "Windows" button on your desktop and go to the "Control Panel." 
Step 3 – Click on "System and Security." After this, select "Administrative Tools" then click on "Computer Management."
Step 4 – The computer may ask you to provide the "administrative password." In this case, provide it to move on. If there is no need to supply a password, move to the next step.
Step 5 – Click on "disk management" in the "Storage Section."
Step 6 – Right-click on the Toshiba External Hard Drive then click on "Format." After this, click on "format" in the pop-up window. The device will begin to format immediately. When the process is complete, you would have reset it to factory settings.
Why do you need to reset a Toshiba External Hard Drive to Factory Settings?
This is another very important question that we must tackle before completing this post. The most common reason is that the hard drive is malfunctioning. In some cases, it is even unrecognizable.
For example, you may plug in the hard drive to your computer and you get an error message saying it isn't recognized. This means that you cannot view the contents of the hard drive and it becomes useless. Rather than discarding the external hard drive, there are several ways to troubleshoot it including resetting to factory settings.
Here are some possible reasons why a Toshiba External Hard Drive can malfunction:
Virus attack.

Unsafe ejection

Outdated drivers

Dead USB port

Power failure 

A corrupt file system on the drive.

Missing necessary hardware or software updates.

Absence of the drive letter

Unreadable disk structure.
These are some of the reasons why your hard drive may start to malfunction. You can fix any of these problems by simply resetting the hard drive to factory settings. However, there are times when this operation doesn't work. If the problem persists afterward, reach out to a professional for help.