Are you new to playing CS:GO? If your answer is yes, then you need to find the best settings and gaming gear as quickly as possible. This might be quite challenging since many gamers have different gear and settings.
Not to worry, we have found one of the best players' settings and gear. In this post, we will show you Swag CS:GO settings and gaming gear. Let's go.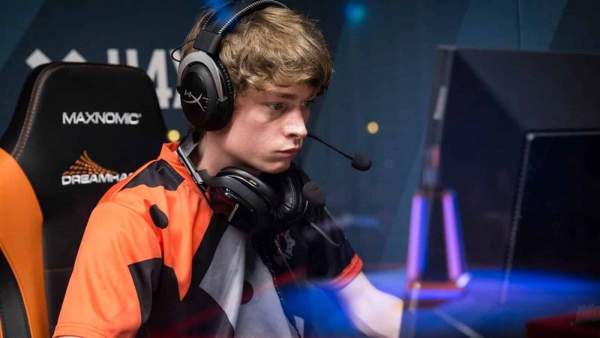 Who is Swag?
Before we get started, let's discuss who Swag is. His name is Braxton Pierce and he is a Counter-Strike player. He is from the United States and is a member of the esports team.
Swag began playing CS:GO professionally in 2012 and has grown to become one of the best in the world. Over the period of his career, Swag has been a member of 12 different teams. He has won several awards including the MVP of the year in 2014. This award was given by HLTV.
Swag CS:GO Settings & Gaming Gear
Without further ado, let's look at the settings and gaming gear Swag uses for CS:GO.
Mouse Settings
Swag makes use of the Vaxee Zygen NP-01 mouse for gaming. These are the settings he uses:
DPI – 400

Sensitivity – 1.50

eDPI – 600

Hz – 1000

Zoom sensitivity – 1.00

Mouse acceleration – 1.05

Windows sensitivity – 6

Raw input – 0

Polling rate – 1000Hz

Inches/360

o

– 27.27

CM/360

o

– 1.05
Video Settings
Swag uses the NVIDIA GEForce RTX 2080 TI to play CS:GO. He makes use of the following settings:
Resolution – 1920 x 1080

Aspect ratio – 16:9

Scaling mode – Stretched

Hz – 240

Global Shadow Quality – High

Model / Texture Quality – Low

Effect Detail – Low

Shader Detail – Low

Multicore Rendering – Enabled

Multisampling Anti-Aliasing Mode – 2X MSAA

FXAA Anti-Aliasing – Enabled

Texture Filtering Mode – Bilinear

Wait for Vertical Sync – Disabled

Motion Blur – Disabled
Crosshair settings
Swag makes use of the following crosshair settings:
cl_fixedcrosshairgap -3; cl_crosshaircolor 2; cl_crosshairstyle 1; cl_crosshair_sniper_width 1; hud_showtargetid 1;
ViewModel settings
Swag uses the viewmodel settings below:
viewmodel_fov 68; viewmodel_offset_x 2.5; viewmodel_offset_y 0; viewmodel_offset_z -1.5; viewmodel_presetpos 3; cl_viewmodel_shift_left_amt 1.5; cl_viewmodel_shift_right_amt 0.75; viewmodel_recoil 0; cl_righthand 1;
Cl_Bob Settings
If you want to play like Swag, then you can make use of the Cl-Bob settings below:
cl_bob_lower_amt 21; cl_bobamt_lat 0.4; cl_bobamt_vert 0.25; cl_bobcycle 0.98;
Launch Options
Swag makes use of the launch options below:
-freq 240 -novid -console +exec autoaexec
Swag Gaming Gear
One of the most important things you must watch out for in any player is their gaming gear. Even though we have mentioned the kind of mouse and GPU Swag uses above, there is more. You need his full list of gaming gear to even attempt using his gaming settings. We have put them together in the list below.
Monitor – BENQ XL2546S

Mouse – VAXEE Zygen NP-01

Mouse pad – Razer Goliathus Speed

Keyboard – Logitech G Pro X Mechanical Keyboard

Headset – Sennheiser Game Zero

CPU – Intel Core 19-9900K

GPU – NVIDIA GEForce RTX 2080 TI
Swag's Teammates 
Being a great player of CS:GO doesn't solely depend on the player. While the player has a major role to play, his teammates equally play a huge role. This is why we cannot complete this post about Swag without mentioning his teammates. Check out their names below:
Zellsis

Yay

Neptune

Subroza
Swags Gaming Stats
In this final section, we will look at Swag's gaming stats. These stats will show you how good of a CS:GO player, he is.
Headshot % – 49.90

K/D Ratio – 1.19

Kills per round – 0.75

Damage per round – 79.8

Rating – 1.12

Kills – 6343

Maps played – 323

Rounds played – 8452
Conclusion 
There you have Swag's best CS:GO settings and gaming gear. Do you think we left anything out? Drop them in the comments section below.