The Rocket League has been on for a couple of seasons. Since its inception, it has gathered a lot of attention from aspiring players worldwide. One of the major challenges of players is finding the right settings.
Kronovi is one player famous for his skills in the RLC. He plays for Rogue and has made quite an amount of money as a player. Let's take a look at his camera settings.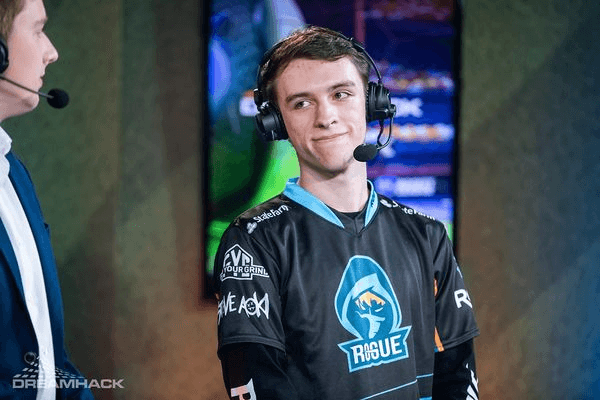 Kronovi Camera Settings (Updated)
If you are able to find the right camera settings, you can become a top RLC player. While finding the right settings is difficult, we can help you out. How?
It's simple. We will show you how one of the top RLC players sets his camera. If you can use this as a guide, then you can get better. See Kronovi's camera settings below.
Camera shake – No
FOV – 110
Height – 110
Angle – -4.0
Distance – 280
Stiffness – 0.60
Swivel speed – 2.50
Transition speed – 1.00
Ball camera – Toggle
Is this similar to yours? If it isn't, maybe you can make a few adjustments. If you notice any new settings that we didn't update, you can reach us via our communication channels.
Kronovi Camera Settings vs. Experts' Opinion
Every field has experts. These individuals have a clear cut way to do things to achieve specific results. The RLC is not different. But many players seem to make deviations that help them play better. Let's see whether Kronovi made any deviations.
Ball cam toggle – Choosing to activate your camera manually with a button can be difficult. As a result, many players prefer choosing the "Toggle" option. Kronovi agrees with this as he uses this option while playing.
Swivel Speed – This feature describes the sensitivity of your game cam. Some players prefer faster speeds to help them bend quickly. Others require better control so they slow it down. According to experts, the best value is around 5.3. Kronovi prefers to slow his swivel leaving it at 2.50.
Camera angle – With this feature, you can determine how to see your car. Many expert players like to have a view of the terrain while viewing their cars. Because of this, they never use the "bird-eye" option. Kronovi does not agree with -3 that most players use, he prefers -4.
Camera stiffness – This feature determines the movement of zoom on your camera. It can either be very fast or very slow. Lower zoom values translate to top zoom speeds. Of course, this means you may find some difficulty following your car. What does Kronovi prefer? He uses 0.60. This a huge deviation from the norm which is around 0.43.
Camera height – The relationship between the ball and your game cam is very important. This feature helps you fix this. The average setting according to experts is 110. Kronovi agrees with this setting.
More on Kronovi
Even though RLC has made him popular with his alias, his name is Cameron Bills. Born on the 30th of August 1997 in the United States. Kronovi plays on the Rogue team and also streams as well. So far, he has over $135,072 in earnings.
Image credits: Liquipedia