Did you just wish you could get your camera settings right for once? Well, don't we all at some point? But there's a way out. If you have the settings of one of the greats, you can replicate it for success, right?
Every lover of RLC knows who Musty is. He's one of the biggest gamers ever to play in the RLC. One of his secrets is the way he sets his camera.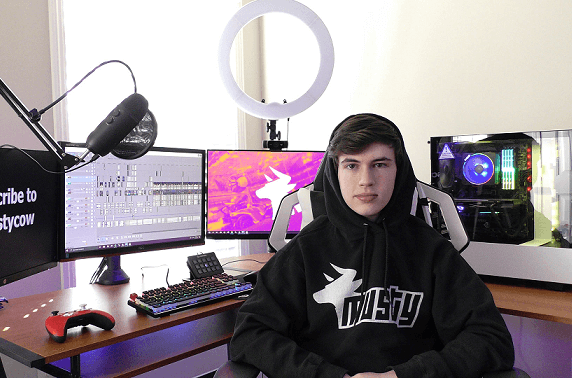 Musty Camera Settings (Updated)
Experts in the RLC will tell you to get a grip on your game cam. If you can, you have all but mastered the game. Everything else is secondary, at least to the camera settings.
How does Musty set his camera? Check it out here.
FOV – 110
Height – 110
Angle – -3.0
Distance – 240
Stiffness – 0.25
Swivel Speed – 7.2
Transition Speed – 1.4
Musty tends to upgrade his settings a lot. So if you think he has and we haven't updated ours, hit us up. Reach out to us using any of our communication channels. Meanwhile, what do the experts have to say?
Musty Camera Settings vs. Experts' Opinion
Camera settings when playing RLC are just as important, if not more, than your mechanical gaming skills. What does this mean? Camera settings are key to your success as an RLC player.
The experts have a winning formula. But many times we have seen top players make one or two deviations. Let's see if Musty has made any.
Camera Swivel Speed – When you play, your camera follows your camera. The swivel speed determines the speed at which your camera makes a turn when your car turns.
There aren't any specific recommendations but the pros choose anything between 1.0 and 10.0. However, most just stick to 2.5 which is the default. Musty has his swivel speed at 7.2, within the range of the pros.
Camera stiffness – This feature determines how smoothly your camera follows your car on turns. Pro players prefer that their camera locks with the car all the time.
As a result, many stick to 0 while some raise it to 1. Musty sticks to 0.25. Well, he's one of the pros, isn't he?
Camera Angle – With this feature, you can determine the angle at which your camera faces the car. The default value is -3 degrees.
Only adventurous players tend to deviate from this. Some are so adventurous, they go to -5. Musty is not that adventurous after all, he prefers to stick with the norm, -3.
Camera Height – This determines the height above your vehicle where the camera is set. The game default value is 100 but many players rise to 110 or even 120. Musty sets his at 110, like the rest.
More about Musty
Musty has won 6 Grand Champion awards with the RLC. That's really huge but he's known for inventing the "Musty flick." Asides being a great player, he also has over 1,000 hours of coaching time. He spends his time developing his game and new techniques while tutoring new players.
Image credit: Rocketleague.com