For many years, Vizio has produced TVs with high-quality image production. The M-Series is no exception as it boasts of great picture quality.
As you know, even if the picture quality is great, you need to get the settings right to enjoy it.
This is where many users get frustrated. You don't have to be because we have done all the work on your behalf.
In this post, we will share the best picture settings for Vizio M-Series TVs or Vizio M series calibration if you will, based on our research. Grab your remote and start setting up your TV now.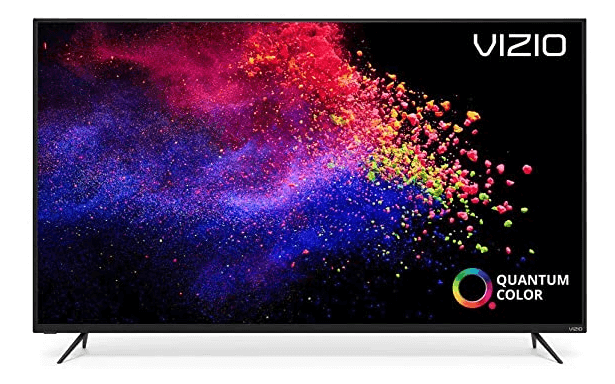 Best Vizio M-Series TV Picture Settings
We carried out our testing using Quantum 2019 (M658-G1). These settings should work perfectly for the other models of Vizio M-Series. These models include:
43" (M437-G1)
50" (M507-G1)
55" (M558-G1 and M557-G0)
65" (M657-G0)
These settings will suit most content except when you use the TV as a PC monitor or for gaming. In both cases, you'll need to carry out a few tweaks based on your preferences. Without further ado, let's dive into the different settings.
SDR
Let's begin by looking at the settings for SDR content. The first step is to select your picture mode. We believe that for the best quality, you should choose "Calibrated Dark." There are five other modes including Standard, Calibrated, Vivid, Game, and Computer.
You should leave the Black Level and Contrast at 50. Adjusting the backlight should be based on your viewing conditions.
However, it is important to note that adjusting backlight settings does not affect picture quality. You don't need to alter the brightness as well as this only adjusts the image.
The local dimming feature on this TV is the "Active Full Array" menu. When you adjust this setting, it changes the brightness of the pictures. For the highest brightness possible, set it to "High."
We advise that you make adjustments based on the viewing conditions. To get the least blooming in a dark room, use "Low."
Visit "More Picture" to change the color temperature settings. For the best results, you should choose "Normal." Adjust this if you prefer a cooler or warmer image.
HDR
Now let's look at the HDR settings. For all the native apps, this feature is enabled automatically. What this implies is that as you begin playing HDR content, there is an automatic change in picture settings. This way, the TV adjusts to the content.
However, you may need to adjust a few. Stick to the Calibrated Dark setting we prescribed for Picture Mode above. You can leave the other settings as default, except if you have different preferences.
It is important to enable the "Full UHD Color" setting. Without this, you may find it difficult to play HDR content from external sources. This sort of difficulty is more pronounced in older devices.
Dolby Vision
The M-Series TV from Vizio supports Dolby Vision. This allows you to watch such content from native apps as well as a couple of external devices.
As you begin to play Dolby Vision content, just like with HDR, the settings will adjust automatically. No matter what, never copy your SDR settings for Dolby Vision. Leave them the way they are.
Increasing HDR Brightness
In some cases, your HDR content may seem too dim. All you need to do in this case is to adjust the Backlight settings. Raise this to 100 and your images should be brighter.
If you are not satisfied with this, you can decrease Gamma settings to 1.8. it will make your images even brighter.
Motion settings
For the best results, we recommend that you disable most of the motion functions.
If you have to make any changes, you can do that at your discretion and based on your preferences.
Note that there is no motion interpolation feature for the M-Series. If you want to remove judder from 24p sources, simply enable the "Film Mode" setting.
Inserting Black Frame
In cases where you have to insert a black frame on your M-Series, simply enable "Clear Action." With this, you'll reduce the frequency of the backlight flicker to 60Hz from 480Hz.
The result of this is a clearer image because of reduced persistence in blur and increased duplications.
Gaming
When gaming, you should enable "Game Low Latency" on the "More Picture" tab. Do this regardless of whether you are using HDR or SDR settings.
For this TV, you can enable this setting in any picture mode. Don't forget to enable "Full UHD Color" when playing games in HDR.
Frequently Asked Questions about Vizio M Series Calibration
Here are some of the common questions about Vizio M series Settings
Will these settings work for all Vizio M Series TVs
We can safely assume the settings for these models: 43" (M437-G1), 50" (M507-G1), 55" (M558-G1 and M557-G0), 65" (M657-G0)
Is Vizio M Series considered a good TV
The M series Vizio is a great TV, more specifically great for gaming. It also has a really nice look that looks amazing in a dark room atmosphere.
Is the Vizio M series better than the V Series
The Vizio M series is much better than the V series and it also offers local dimming and it has a few other features that the V series doesn't offer